- You can choose your voyage to pass or to bypass (S)ECA.
- You will see the option box popped up automatically when your route passes (S)ECA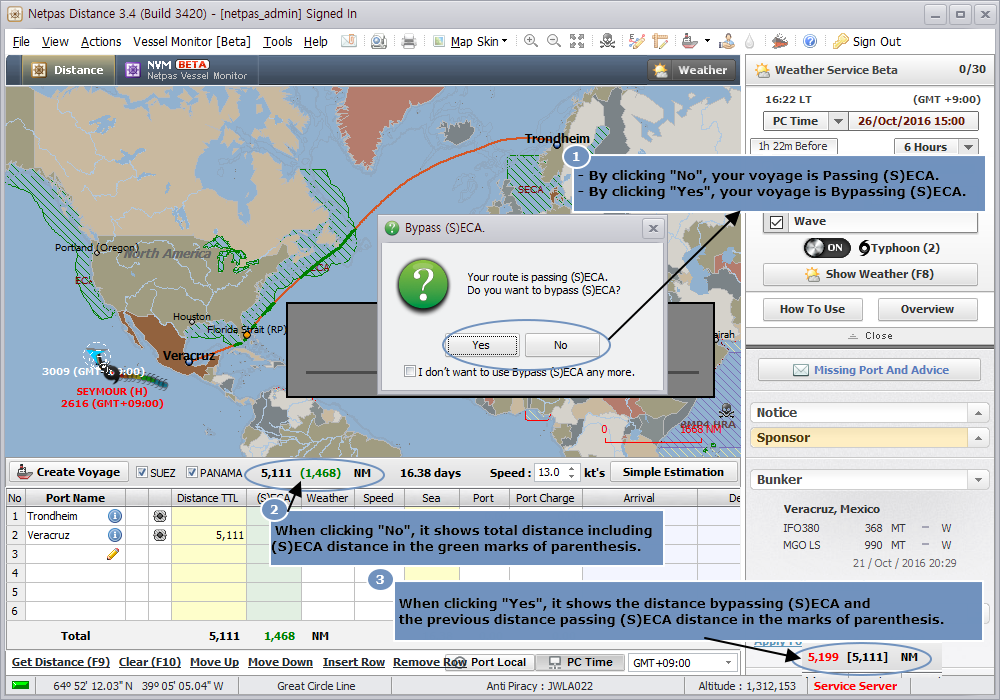 - Click "I don' want to use Bypass (S)ECA anymore" if you don't need this function. You can always have this function back when needed.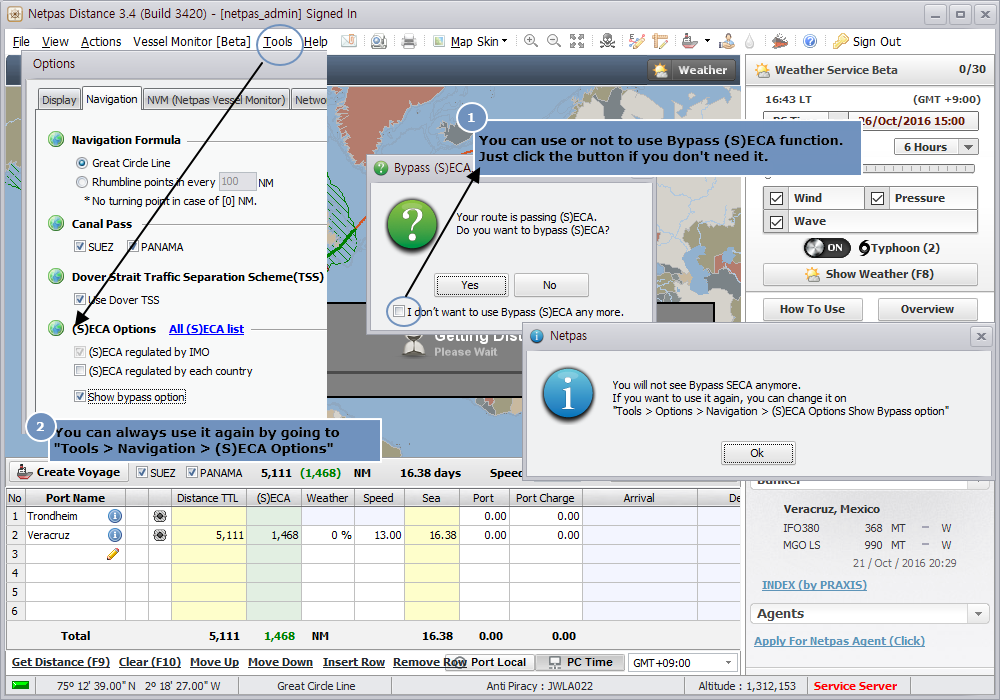 - Bypass (S)ECA function is not applied when the departing or arriving port is in the (S)ECA.